Top Ten Tuesday – Top Ten Books TBR this Summer
Top Ten Tuesday 
Top Ten Books I'll Read This Summer
Hosted by the Broke and the Bookish
---
1-  The Dying of the Light (Skulduggery Pleasant 9) by Derek Landy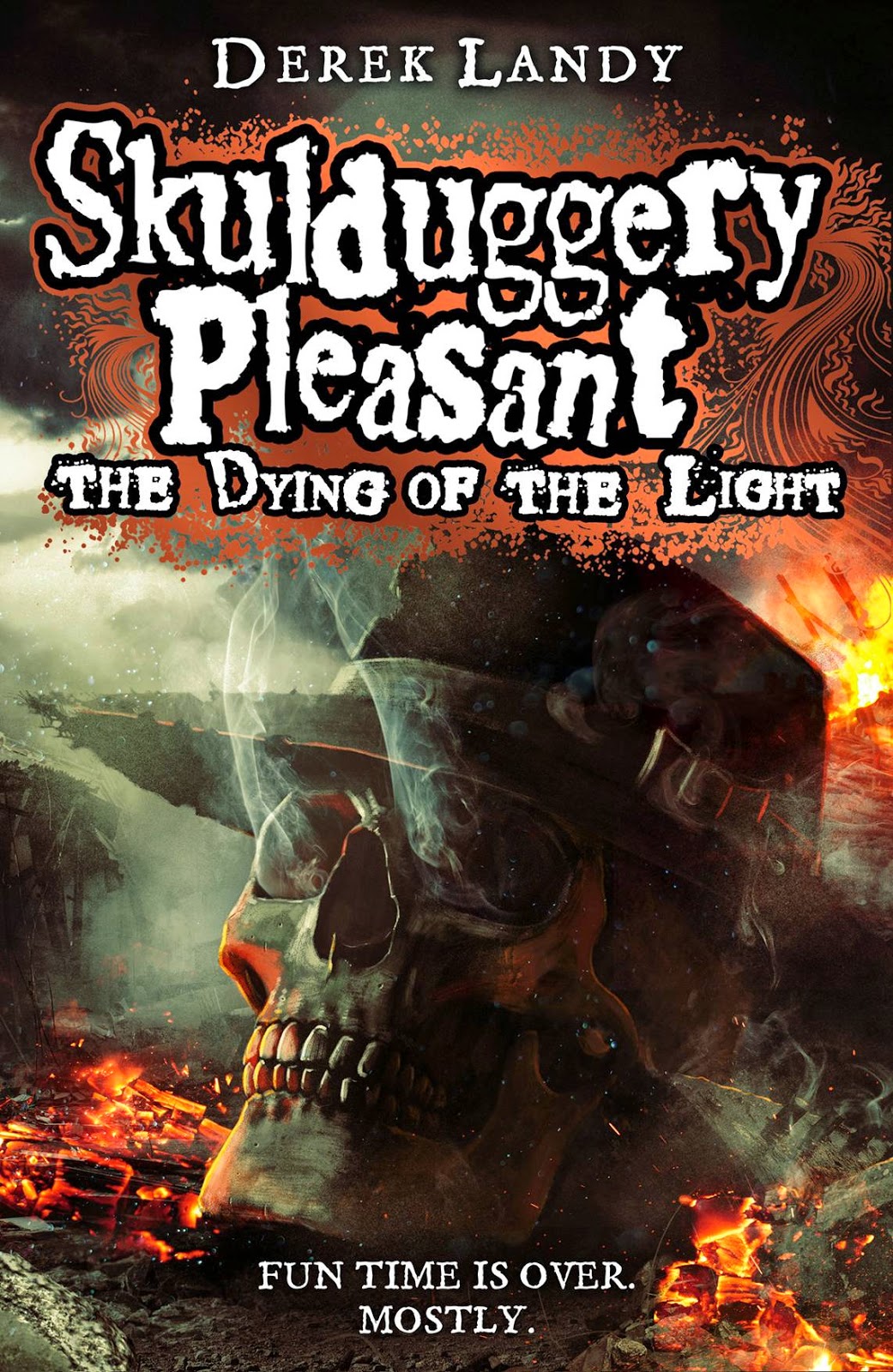 I was a bit disappointed with the penultimate book in the Skulduggery Pleasant series, but I've read mostly positive reviews for this final installment, so it should be epic.
2- Demon Road (Book 1) by Derek Landy
This sounds as cool as Skulduggery Pleasant, maybe even more so. Should be action-packed, fast paced and funny.
3- Half a War by Joe Abercrombie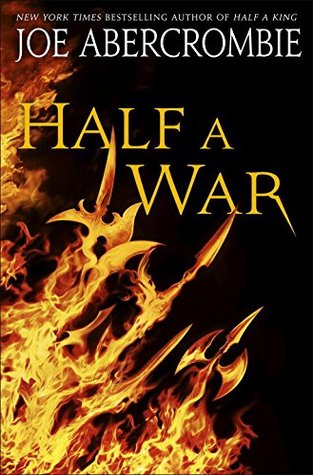 It's exactly a month today until the release of the final book in the epic Shattered Sea trilogy. I'm hoping for some gritty violence, plenty of battles and action, and a solid conclusion.
4- Duma Key by Stephen King
I'm halfway through King's The Shining now, and have read all of his latest novels. I'm working my way back (not in any order) and Duma Key will be next after The Shining.
5- Endgame: The Calling by James Frey and Nils Johnson-Shelton
I don't like how James Frey does business with his co-authors, but I'm a big fan of the action-packed Pittacus Lore books. I'm not sure what to expect from this, save fast-pace and action.
6- Ready Player One by Ernest Cline
I've wanted to read this for a while. Should get round to it this summer. With Spielberg at the helm with the move adaption, I'm already looking forward to that.
7- NOS 4A2 by Joe Hill
I've never read any of Stephen King's son's books, but the premise for this one sounds crazy and cool.
8- Jurassic Park by Michael Crichton 
I usually read this every year. This year, I haven't so far so it will probably be this summer. With the new Jurassic World movie out, it seems a fitting time. This is one of my favourite books of all time–the movie my favourite move ever made (and that will probably ever be made).
9- The Harry Potter series by J K Rowling
Like Jurassic Park, I read the Potter series every year. I haven't got around to it yet, and the re-read will probably run from summer into autumn.
10- Unsouled (Unwind 3) by Neal Shusterman
This series is fast-paced, creepy and well-written. The first two books were awesome, so I'm expecting good things from the third book.
---
Is anyone reading one of/more than one of any of these book? Do you have a book or series of books that you re-read every year?