An Epic Year for Books…
2015 has been an epic year for books. Literally with the second and final books in Joe Abercrombie's Shattered Sea trilogy being released. If you haven't read this series yet, check it out. Fantasy doesn't come much more epic and gritty. Tracer by Rob Boffard was a fast-paced action sci-fi, Finders Keepers by Stephen King was a solid crime sequel to Mr. Mercedes and took the series in a cool direction…
The year is almost half way over, but there are still some great books to look forward to. A few are listed below…
Demon Road Book 1 by Derek Landy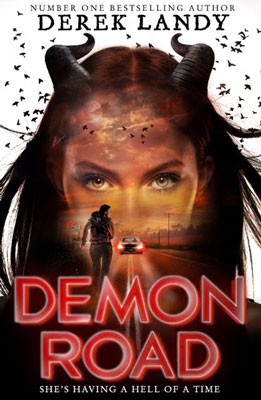 27th August 2015
This is Landy's first book not set in the Skulduggery world. It seems like a blend of the TV show Supernatural and Skulduggery Pleasant. Cait Grace was lucky enough to get an ARC and reviewed it on Goodreads here.
Make Me (Jack Reacher #20) by Lee Child
10th September 2015
The 20th installment in one of my favourite series sees Reacher back in a small town. Child consistently delivers action, solid writing and plenty of fights, so this should be quality.
Magnus Chase and the Sword of Summer by Rick Riordan
6th October 2015
I'm a big fan of Norse mythology, and Rick Riordan books always have plenty of action and humour. It'll be cool to see how he writes Thor and Loki.
Queen of Shadows by Sarah J. Maas
1st September 2015
I wouldn't have continued with this series after Throne of Glass if I hadn't read some good reviews for the sequel. The first book had too much romance, but then Maas increased the action and battles, and this series stepped up.
The Dark Army (Starblade Chronicles #2) by Joseph Delaney
7th January 2016
This sequel to Delaney's second series set in the Spook's world is released in 2016, but it's close enough to 2015 that I thought I'd add it to this list. The above cover is for the first book because no cover has been released for the second yet. A New Darkness ended on a huge cliffhanger.
The Aeronaut's Windlass (The Cinder Spires #1) by Jim Butcher
29th September 2015
I'm a recent fan of the Dresden Files, and this new series from Butcher sounds pretty cool. Steampunk sci-fi, which promises epic action and battles.
Black Widow: Forever Red by Margaret Stohl
13th October 2015
Hopefully this will be the first of many books based on Marvel superheroes. I'm a big Marvel fan and reading about Iron Man, Cap, Thor and the others should be epic.
The Hollow Boy (Lockwood & Co. #3) by Jonathan Stroud
15th September 2015
This series is as fast-paced and funny as Stroud's Bartimeaus trilogy. This third installment promises answers to the questions from the first two books.
---
There are a lot more books coming out in 2015, too many to list, so feel free to list a few in a comment below that you're looking forward to. Or which book is your favourite of the year so far?