How I Read Book Tag
How I Read…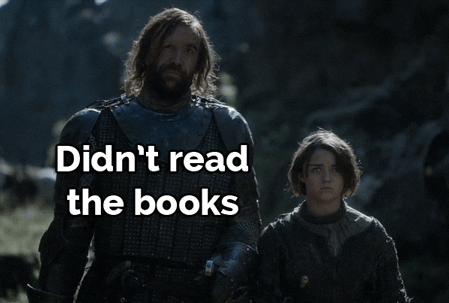 ---
Erika, of Erika in Bookventureland, tagged anyone who wanted to give this Tag a shot. So I thought I would. Head over to Erika's blog to check out her original post. 
How do you find out about new books to read?
I used to search for similar books to whatever I was reading, but now I use Goodreads and it does it for you. I also keep track of several authors and when they're new books are being released.
How did you get into reading?
I've been reading ever since I can remember, and probably before that. My earliest memories of stories are my grandad telling me them. It's probably his fault I read and write so much.
How has your taste in books changed since you got older?
I used to only read fantasy, middle-grade and young-adult. But now I read pretty much everything save romance and non-fiction. I still read fantasy, but it's less middle grade more young adult and adult now. I read a lot of crime/detective fiction and thrillers too.
How often do you buy books?
Pretty often. 1-3 a week. I don't own, probably never will own, a Kindle, so I buy print books. Mostly second hand, but if it's one my favourite authors and they have a new book out, I'll pre-order it or buy it brand new.
How did you get into book reviewing?
When I started using Goodreads a few years ago.
How do you react when you don't like the end of a book?
Half pissed, half indifferent. Being a writer I understand that creating the perfect ending to make everyone, including the writer, happy is a tough task.
How often do you sneak peek at an ending to see if there is a happy ending?
Never have. I like books to be unpredictable until the end, and I can like an ending if it's happy or not as long as it's a solid ending that does justice to everything that came before it.
---
Thanks to Erica for tagging everyone. I'll do the same. Drop a link in the comment below, it'll be cool to see how everyone else reads…