Book Blogger Memory Tag
For this tag you have to answer the questions without using Google or Goodreads, or any other source but your own memory. 
---
Name a book written by an author called Michael
Jurassic Park by Michael Crichton. One of my favourite books of all time, and my favourite movie of all time.
Name a book with a dragon on the cover
Harry Potter and the Goblet of Fire. The fourth book is in my top 3 favourite of the series. The dragon on the cover is the Hungarian Horntail Harry faces in the first trial of the Tri-Wizard tournament.
Name a book about a character called George
I can't think of a book I've read with a main character called George Cubbins, but Lockwood & Co. has a character who is part of the main trio called George. His first appearance is in the first book, The Screaming Staircase.
Name a book written by an author with the surname Smith
Abraham Lincoln Vampire Hunter by Seth Grahame-Smith. I've only read half of this book, but I saw the movie and never got around the reading the second half.
Name a book set in Australia
Skulduggery Pleasant Mortal Coil is only briefly set in Australia, but it was the only book I could think of.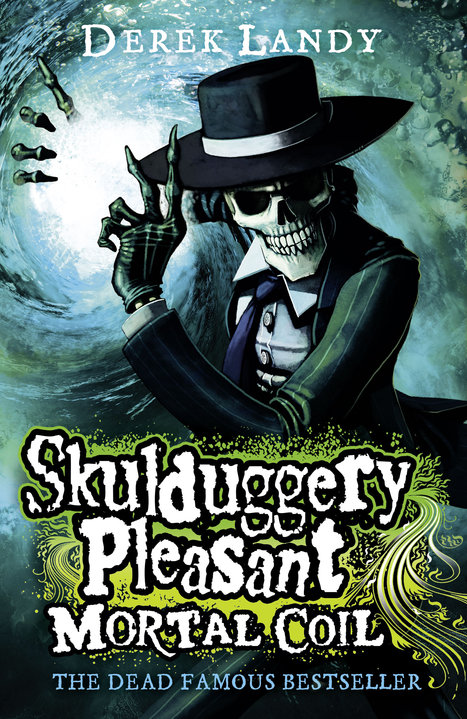 Name a book with the name of a month in the title
The Hunt for Red October by Tom Clancy. I have watched the movie, but haven't read the book.
Name a book with a knife on the cover
Throne of Glass by Sarah J. Maas. They are more like swords, but I couldn't think of a book I'd read recently with a knife on the cover.
Name a book with the word 'one' in the title
One Shot by Lee Child.
Name a book with an eponymous title
Probably the most famous of eponymous titles, The Harry Potter series.
Name a book turned into a movie
Fantastic Beasts and Where to Find Them by J.K. Rowling. There are a two dozen more I could have answered with, but this is the book to movie adaption I'm most looking forward to. The books isn't a story, so it will be cool to see how they make a trilogy out of less than 100 pages of creature descriptions. If I was choosing the book I'd read most recently that has been turned into a film, it would be Miss Peregrine's Home For Peculiar Children–I hope the movie is better than the book.
---
If you want to give this tag a shot, then you're tagged. Drop a link to your tag in a comment below so I can check them out…