Category Archives:
book tag
For this tag you have to answer the questions without using Google or Goodreads, or any other source but your own memory. 
---
Name a book written by an author called Michael
Jurassic Park by Michael Crichton. One of my favourite books of all time, and my favourite movie of all time.
Name a book with a dragon on the cover
Harry Potter and the Goblet of Fire. The fourth book is in my top 3 favourite of the series. The dragon on the cover is the Hungarian Horntail Harry faces in the first trial of the Tri-Wizard tournament.
Name a book about a character called George
I can't think of a book I've read with a main character called George Cubbins, but Lockwood & Co. has a character who is part of the main trio called George. His first appearance is in the first book, The Screaming Staircase.
Name a book written by an author with the surname Smith
Abraham Lincoln Vampire Hunter by Seth Grahame-Smith. I've only read half of this book, but I saw the movie and never got around the reading the second half.
Name a book set in Australia
Skulduggery Pleasant Mortal Coil is only briefly set in Australia, but it was the only book I could think of.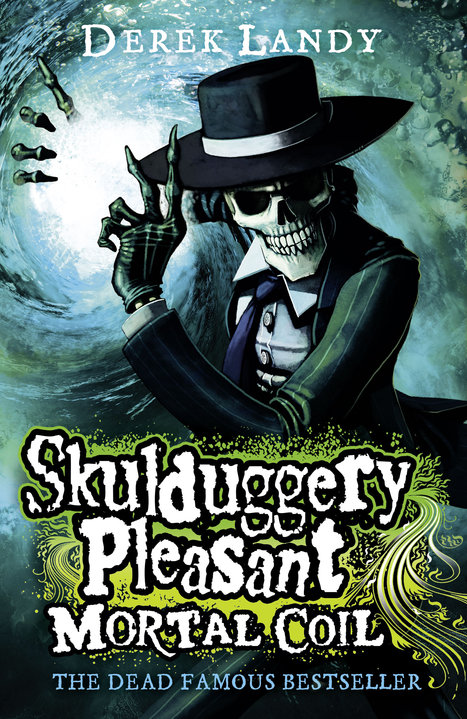 Name a book with the name of a month in the title
The Hunt for Red October by Tom Clancy. I have watched the movie, but haven't read the book.
Name a book with a knife on the cover
Throne of Glass by Sarah J. Maas. They are more like swords, but I couldn't think of a book I'd read recently with a knife on the cover.
Name a book with the word 'one' in the title
One Shot by Lee Child.
Name a book with an eponymous title
Probably the most famous of eponymous titles, The Harry Potter series.
Name a book turned into a movie
Fantastic Beasts and Where to Find Them by J.K. Rowling. There are a two dozen more I could have answered with, but this is the book to movie adaption I'm most looking forward to. The books isn't a story, so it will be cool to see how they make a trilogy out of less than 100 pages of creature descriptions. If I was choosing the book I'd read most recently that has been turned into a film, it would be Miss Peregrine's Home For Peculiar Children–I hope the movie is better than the book.
---
If you want to give this tag a shot, then you're tagged. Drop a link to your tag in a comment below so I can check them out…
How I Read…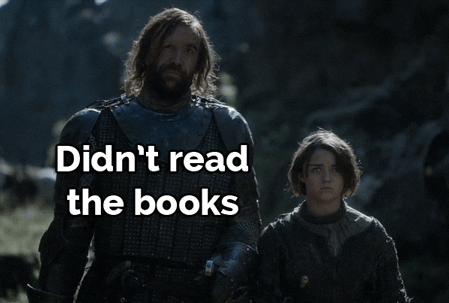 ---
Erika, of Erika in Bookventureland, tagged anyone who wanted to give this Tag a shot. So I thought I would. Head over to Erika's blog to check out her original post. 
How do you find out about new books to read?
I used to search for similar books to whatever I was reading, but now I use Goodreads and it does it for you. I also keep track of several authors and when they're new books are being released.
How did you get into reading?
I've been reading ever since I can remember, and probably before that. My earliest memories of stories are my grandad telling me them. It's probably his fault I read and write so much.
How has your taste in books changed since you got older?
I used to only read fantasy, middle-grade and young-adult. But now I read pretty much everything save romance and non-fiction. I still read fantasy, but it's less middle grade more young adult and adult now. I read a lot of crime/detective fiction and thrillers too.
How often do you buy books?
Pretty often. 1-3 a week. I don't own, probably never will own, a Kindle, so I buy print books. Mostly second hand, but if it's one my favourite authors and they have a new book out, I'll pre-order it or buy it brand new.
How did you get into book reviewing?
When I started using Goodreads a few years ago.
How do you react when you don't like the end of a book?
Half pissed, half indifferent. Being a writer I understand that creating the perfect ending to make everyone, including the writer, happy is a tough task.
How often do you sneak peek at an ending to see if there is a happy ending?
Never have. I like books to be unpredictable until the end, and I can like an ending if it's happy or not as long as it's a solid ending that does justice to everything that came before it.
---
Thanks to Erica for tagging everyone. I'll do the same. Drop a link in the comment below, it'll be cool to see how everyone else reads…

#WritersLife Tag
Cait Grace, creator or the cool blog Paper Fury tagged all writers for this book tag. I've never done a tag before, but this one sounded cool so I thought I'd give it a shot.
---
Write Fuel : What do you eat/drink while writing?
I don't eat anything while writing. I eat in between writing. Get up at around 5AM, eat first breakfast. Write with a cup of tea or coffee, the first strong, the second strong and black. Second breakfast/Hobbit breakfast, and then write some more.
Write Sounds: What do you listen to while writing?
Nothing. I can write if someone else is watching TV. And because I write in the living room, the TV is sometimes on. But because I get up at 5AM or sometimes earlier, I can write for a couple solid hours before everyone else gets up. I don't listen to soundtracks or songs while writing.
Write Vice: What's your most debilitating distraction?
If I'm reading a good book. George R.R. Martin is to blame recently. I spend a lot of time on IMDB and Goodreads, too.
Write Horror: What's the worst thing that's happened to you while writing?
Writing for two hours in a Word Document that had opened as Read-Only, so when I came to save it I couldn't and lost everything I'd written.
Write Joy: What's the best thing that's happened to you while writing or how do you celebrate small victories?
Writing a sentence or scene or a chapter that I'm really proud of. It doesn't always happen, but there are some moments where you write something and you say, "That's not half bad."
Or
Finishing a book. A novel is a tough thing to face, but battling through it to come out the other side with a full novel is a wicked feeling.
Write Crew: Who do you communicate with or not communicate with while writing?
Nobody but the characters I'm writing about. I get deep into a world, sometimes too deep.
Write Secret: What's your writing secret to success or hidden flaw?
Routine. I used to write only when I felt like it. I could go as long as a week without writing anything at all. So I started writing every day with a set word count. It took some getting used to but now I write at least 2000 words a day and don't let myself do less.
Know where you're going, at least some of the way. Some people are plotters, some pansters. I'm somewhere in between. I don't outline a novel from beginning to end, but I do think at least one or two chapters ahead from where I'm writing in the moment. That way I don't get writers block.
Leave it on a spot you can come back to easily. This could be in the middle of an action sequence or a conversation, it just makes it easier to pick up again the next time you write.
One of many flaws is that I am no good at writing romance. I've learned a little and know it's necessary for some plots, but I'm just not very good at it.
Another flaw is description. Again, I've learned to write sharper description, but I still probably write too much.
Write-Spiration: What always makes you productive?
Reading other books. I want to write as well as some of my favourite authors, and the only way to do that is to keep writing.
Write Peeve: What's one thing writers do (or you do) that's annoying?
Write what they think will get published and not what they want to write. If everyone writes the same thing, with the same plot, ideas, characters etc nothing new will ever get written.
Write Words: Share one sentence from a project past or present
I'm editing with my agent at the moment, but recently I finished my first attempt at writing for adults. A supernatural horror. It was a great experience and I could write horror pretty much without any limits. Below is one of the more PG lines.
 My hands sank into inches of gore, black and made soupy as it blended with the melted snow.
---
Thanks to Cait Grace of Paper Fury for offering this tag to all writers. I do the same now. So if you're a writer, you're tagged…
And check out Paper Fury. It's a great blog for readers and writers.